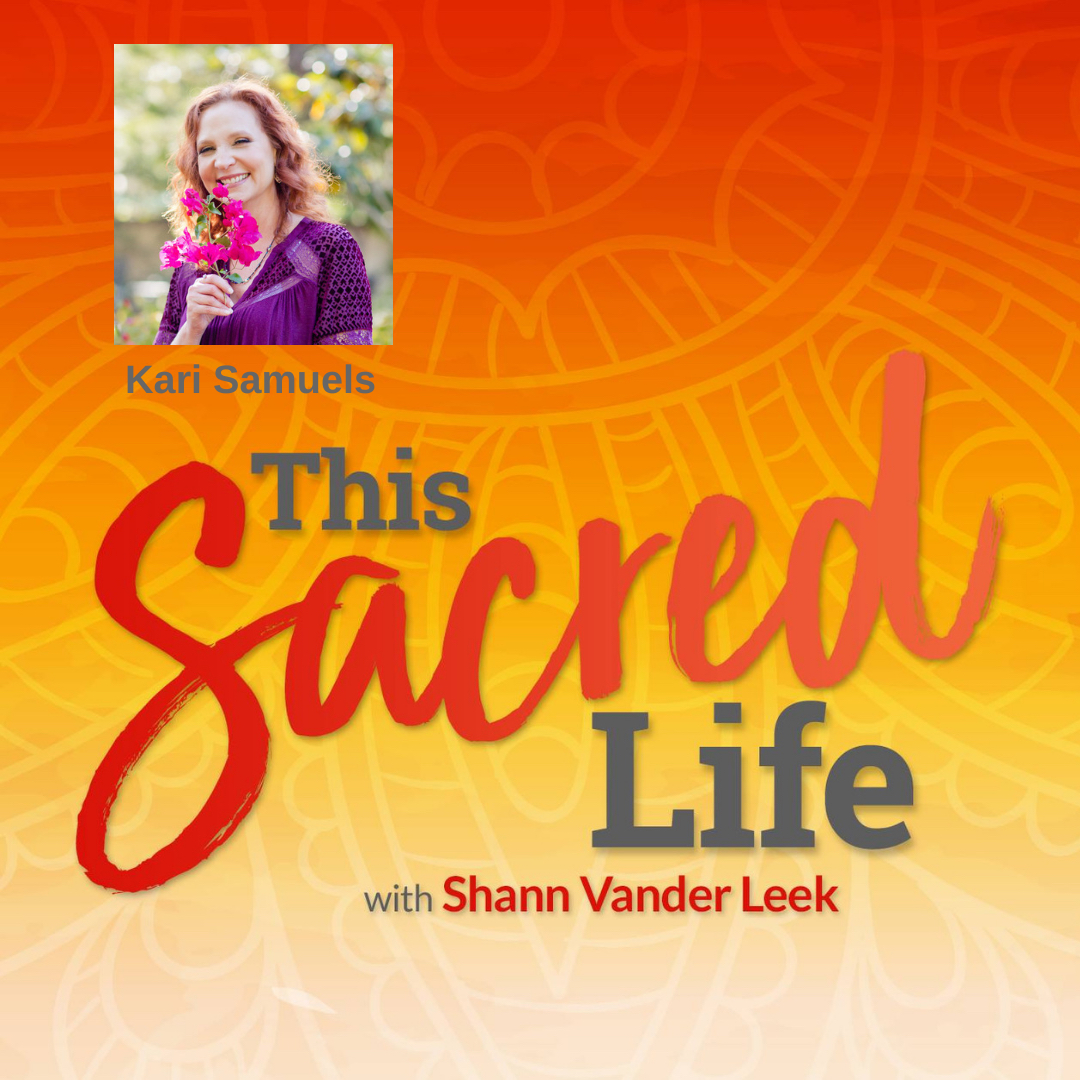 Today on This Sacred life I'm speaking with Kari Samuels, Intuitive Counselor and Happiness Coach
Kari's mission is to light up your world! She is one of the most joyful women I've met online and offers many supportive tools, teachings, and offerings. This Goddess Shines!
We discuss Kari's year-end energy forecast along with a peek into 2021. Learn why grounding and getting in communion with our intuition is key to staying sane during these challenging times on Earth.
Additional Points Covered
The significance of the goddess card - New Birth Guarded Vigilantly #24
"A fresh new life emerging that needs to be nurtured into fullness."
- Sacred Rebels Deck by Alana Fairchild
How Mercury Retrograde and Mars Retrograde affect the world and our personal lives for the rest of 2020
How we can practice being in communion with our Intuition.
Why grounding is so important right now.
What we can expect in 2021 and what a 5 year means in numerology.
Special Offering
Free Intuition Course: Six steps to awaken your 6th sense - Learn how to tune into the messages of the Universe and receive guidance from the divine.
That was Kari Samuels. Visit KariSamuels.com to claim your free intuition course and learn more about her offerings.